Requirements and Procedure
Application Requirements
Applicants should fulfil following application requirements:
a Bachelor's degree or an equivalent qualification, i.e. BA or BSc, and
minimum of two years of professional experience.
All classes of the MBA IBC program are held in English. Therefore, applicants must have good English proficiency in both oral and written communication. This needs to be proven by a TOEFL score report (iBT 87; institutional code 7087), IELTS (6.5) or APIEL (3.0). If you have studied fully in English, MOI (medium of instruction) certificate can be accepted as a proof of English language ability.
Application Procedure
All applications for the MBA IBC program are processed by means of an online application program HISinOne. Interested candidates are first requested to submit their online application by filling out an application form and uploading their CV and Bachelor's degree transcript to the platform. Successful submission of the online application initiates the next step: selection committee screens the application and provides feedback to the applicant within few weeks. If an application is short-listed, the candidate receives an invitation to send his/her full application by postal mail. The invitation email will include a complete list of required documents and other details related to the full application. After the full application reaches MBA IBC office, it is reviewed by the selection committee in keeping with the deadlines relevant to the applied stage. Applicants are informed about the results via HISinOne and an email.
During the period starting from the moment an application is submitted online till the announcement of the final results, applicants might be contacted by the coordinator of the program to provide some more information or to be invited for an interview.
Admission Test
Application is open to professionals with any Bachelor's degree.If they do not hold a degree in Business Administration or its equivalent, they will have to take the admission test upon their arrival in Germany. The test material is provided on our e-learning platform Moodle.
Fees and Expenses
Compared to other business courses in Germany and worldwide our university charges a relatively low amount of tuition fees for the MBA International Business Consulting.

Tuition Fees amount to €10,400 for the entire program. They will be charged every semester and are payable as follows:

Other expenses charged is the Service Contribution fee which is €284 for each term. It is a compulsory charge for liability insurance,administrative and registration fees as well as social contribution fees.Living Expenses are estimated to amount to €853 per month.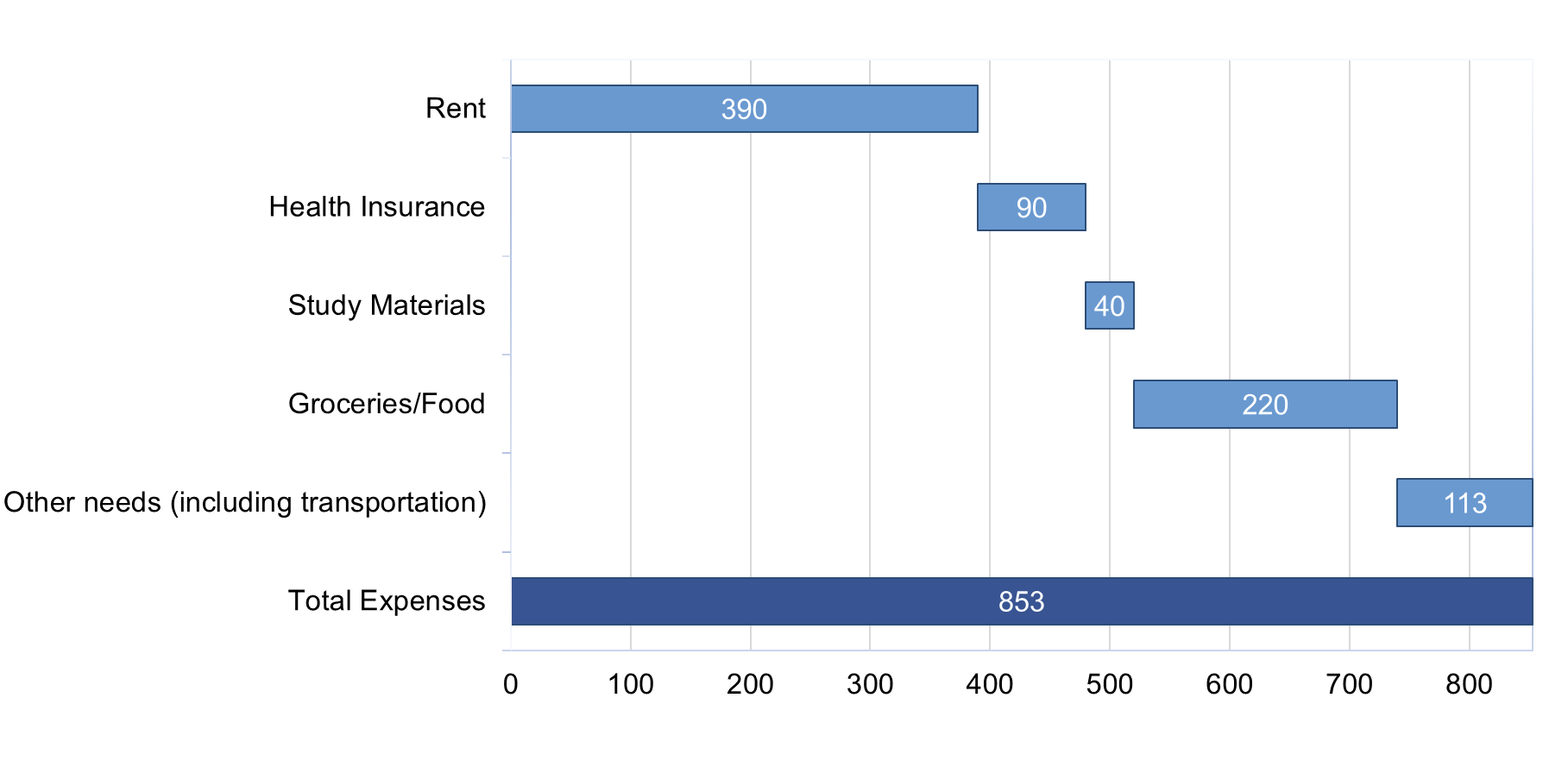 Requirements

Deadlines
The selection committee accepts applications on a rolling basis.Those who apply during the earlier stages will receive quicker feedback.
Application Stages
| Stages | Full application received | Document Check | Acceptance Notification |
| --- | --- | --- | --- |
| Stage 1 | January 30th | February 15th | March 15th |
| Stage 2 | March 30th | April 15th | May 15th |
| Stage 3 | May 20th | June 5th | June 22nd |
| Stage 4 | June 30th | July 15th | July 30th |
Financing your MBA
In Germany, scholarships are usually not granted by the universities themselves but by independent institutions and foundations. The German Academic Exchange Service (DAAD)  offers a comprehensive database of scholarships and grants, which must be applied for from your home country before your arrival. Information about funding possibilities are also provided by the European Funding Guide.
Applicants from Latin America are eligible for a scholarship from Fundación Beca. In addition to a discount on study fees, Fundación Beca will help to finance the flight ticket to Germany as well health insurance. For detailed Information, have a look at their website.
Application
Please use our online application system (HISinOne) to apply online. The admission committee will screen your online application first to ensure our basic requirements are met. Upon screening, you will receive a status update either declining your application or requesting you to submit the required documents to support your application. The admission committee will then revert on the status of your application.
Apply starting from 1.10.2022 for the winter semester 2023/24! Application Deadline: June 30, 2023.