Specialization in Energy Management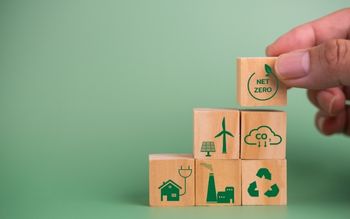 We don't just talk about the energy transition, we do something: starting in the winter semester 2023/24, we will offer interested students with a degree in engineering a specialization in Energy Management in the second semester.
Topics such as "Basics of Energy Management", "Energy Analytics and Management in an Industrial Context", "Energy Data Management", "Investment Decisions in the Field of Alternative Energy Sources" and … will be a part of the curriculum for those laying emphasis on Energy Management.
Admissions Open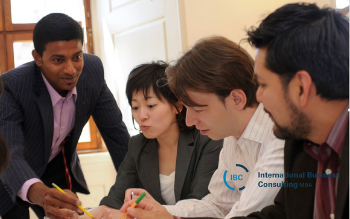 Applications for October 2023 intake - Apply starting from 1.10.2022 for our MBA in International Business Consulting.
Please use our online application portal (HISinOne) to apply online. The admission committee will screen your online application first to ensure our basic requirements are met. Upon screening, you will receive a status update either declining your application or requesting you to submit the required documents to support your application. The admission committee will then revert on the status of your application.
Scholarship for Students from Latin America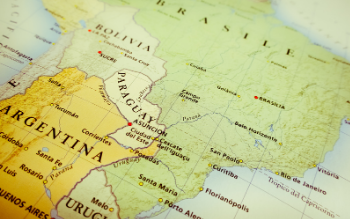 Fundación Beca offers scholarships for students in order to contribute to the development of Latin America. Young people interested in studying an MBA can find further information on Fundación Beca's website.
Career Prospects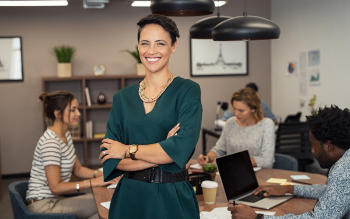 After having obtained the MBA degree, non EU-graduates can stay in Germany. They can apply for job-seeking visa and will have 18 months to look for a job relevant to their field of study. Have a look at the details on the Foreign Ministry's website.
If you are interested in finding out about where and in which positions some of our alumni got hired after their studies at Offenburg University, please have a look at their profiles.
University Elects IBC Student to Receive DAAD Award
In a small ceremony at Offenburg University, IBC student Elsa Nohemy Landaverde Tejada received the 2020/21 German Academic Exchange Service (DAAD) Award.
"To be awarded the DAAD prize for outstanding achievements is a high recognition by the world's largest funding organization for the international exchange of university staff and students. Especially in times of renationalization and protectionism, foreign students play a crucial role in contributing to understanding and cooperation on a global level. In this sense, I congratulate our award winner, Mrs. Landaverde Tejada, and wish her every success for her upcoming graduation," explained Rector Prof. Dr. Winfried Lieber.
Normally the presentation of the prize, which has been awarded nationwide since 1995, for the social, societal or university-internal commitment of international students that goes beyond good academic performance is made during the university celebration in autumn, but due to Corona, this is not possible this year. "The smaller framework this time, did not diminish however the acknowledgment, which is connected with this price, explained the Laudatorin, Professor Anne Najderek.
Born in El Salvador, Elsa Nohemy Landaverde Tejada had already been involved in a variety of social projects in her home country during her bachelor's studies, for example in founding a student organization that supports a public school with remedial courses for students and in motivating children, in organizing book and clothing donations, or in organized debating classes in a high school. Her Bachelor's degree in "Economics and Business" was followed by eight years of work experience with an insurance company, where she was responsible for Central and Latin America internationally. In 2019, the now 33-year-old came to Gengenbach, where she has since completed the international Master's program "International Business Consulting" (IBC). There Elsa Nohemy Landaverde Tejada willingly supported her fellow students from the very beginning and was committed to their successful studies. She organized learning groups, worked out their content with her fellow students and was active in the study commission and as course spokesperson for the study program. During the Corona pandemic, she worked to promote cohesion and cooperation among her fellow students, and also became involved as a harvest worker.
"With your academic achievements, but also with your social, societal and university-internal commitment, you are leaving a valuable mark on us," said Professor Anne Najderek and presented the El Salvadorian with the award certificate. "You have demonstrated the intention of the prize, especially in Corona times, with your commitment to cohesion among your fellow students," Rector Lieber also congratulated the prize winner.
"It is an honor for me to accept the award at Offenburg University of Applied Sciences. I owe this success above all to my family. I feel even more obliged to contribute to solving social problems", explained Elsa Nohemy Landaverde Tejada and added: "Education has the power to change lives positively".
DAAD-The German Academic Exchange Service (DAAD) is a joint institution of German universities. It uses public funds to promote international academic cooperation, especially the exchange of students and scientists.